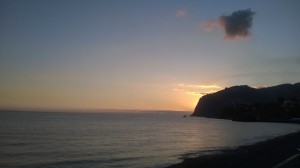 Linguashed is a group of qualified language teachers working from the comforts of their yards. We strive to give innovative lessons that are exciting and engage students using our methodology of kinesthetic learning. We put you in situations that are aimed towards your goals and objectives that you'll never forget. We have students of all ages and backgrounds, so whether you need to take out your garden tools and tidy up your language skills or be it for academic purposes we are here to help.
Linguashed have been delivering innovative language classes tailored to each individual learner's needs. We stride to offer fun and dynamic lessons using our proven approach.
All our tutors are qualified and highly experienced in their field and will help you to overcome any language learning challenge.
All our teachers hold a relevant qualification such as the Cambridge CELTA and have a great deal of experience to engage learners on a path that has pedagogical direction.
Our syllabuses can easily be tailored to students needs and with guidance you will accomplish all of your linguistic goals. We don't believe in gimmicks and know ourselves from first hand experience.